Contact us if you require further details on the limited warranty provided by POS broadcast
SUPPORTS & SERVICES
SERVICES
Installation & Commissioning
We are offers an installation and commissioning service to customers who want to commissioning of a new transmitter. Our technical personnel will spend up to three days onsite, performing installation, configuration and testing.


Repairs Service
During the transmitter's warranty period, repair of modules is performed at no charge to the customer. Once the warranty period has expired, module repairs will be invoiced based on material and labour costs.
DOWNLOAD
You can download datasheet various equipment used in POS and software that can download software to install on your computer to connect to the transmitter of the POS.

Software
FM Web Browser Monitor

POS software monitor V1
FM Web Browser Monitor

POS software monitor V2
User Manual
WANRRANTY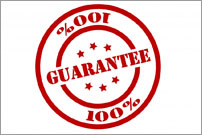 The model and any workmanship commissioned by POS broadcast is guaranteed for a period of 12 months from the date of the sales invoice against defects, providing the goods:
Qualifying goods will be repaired or, at our option, replaced providing the goods are returned to us, carriage paid and suitably packaged within a 12 month period, together with a copy of the original sales invoice.
EXTENDED WARRANTY


POS's standard 12-months warranty provides excellent coverage and satisfies most customers' needs. However, for customers who want extended coverage, we are offers one and two-year Extended Warranty Plans to cover electrical and mechanical repairs or replacements for all POS equipment.
Contact us if you require further details on the limited warranty provided by POS broadcast.
FAST & RELIABLE SHIPPING
We offer reliable shipping. When you order from us you will receive fast time definite delivery with FedEx, DHL, UPS or shipping method on your request.