We make consulting for almost any requirement you have.
ALL POS SOLUTIONS
POS CONSULTING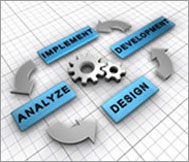 We make consulting for almost any requirement you have. No matter what your area of expertise, our guide will tell you everything you need to know to start your own successful broadcast business.
WEB BROWSER MONITOR SOLUTION
All POS transmitters include software on window monitor and web access (application for web access must be included POS-L+ series). Whether you are on-site in front of your transmitter or at home on the web, It is available to help you manage your transmitter, that can help you avoid trips, save time and save money. The device are simple connect as:
Smart phone, such as iPhone

iPad, Laptop, personal computer, and etc.
Solution detail ...
REDUNDANT TRANSMITTER SOLUTION
To help ensure that broadcasters stay "On Air " We can designs extreme reliability and redundancy into all our transmitters. However, for facilities that broadcast multiple programs from a single site, N+1 capability can provide even higher levels of redundancy that is both automated and cost effective. The example redundant system are:
Double exciter system

1+1 active system with Switchless combiner

1+1 active system with Combiner combiner
Solution detail ...
FM TRANSMISSION SOLUTION
The main of FM transmission system are consists of several section.
Studio systems, for audio signal generate.

Transmitter system, used for frequency generate and composite audio signal for transmit.

Transmission line system, used for connecting signal from transmitters to antennas.

Antenna system, the antenna radiates the energy from the current as electromagnetic waves (radio waves).
Solution detail ...